Who Owns Deep Ellum?
Dallas Observer, March 2, 2017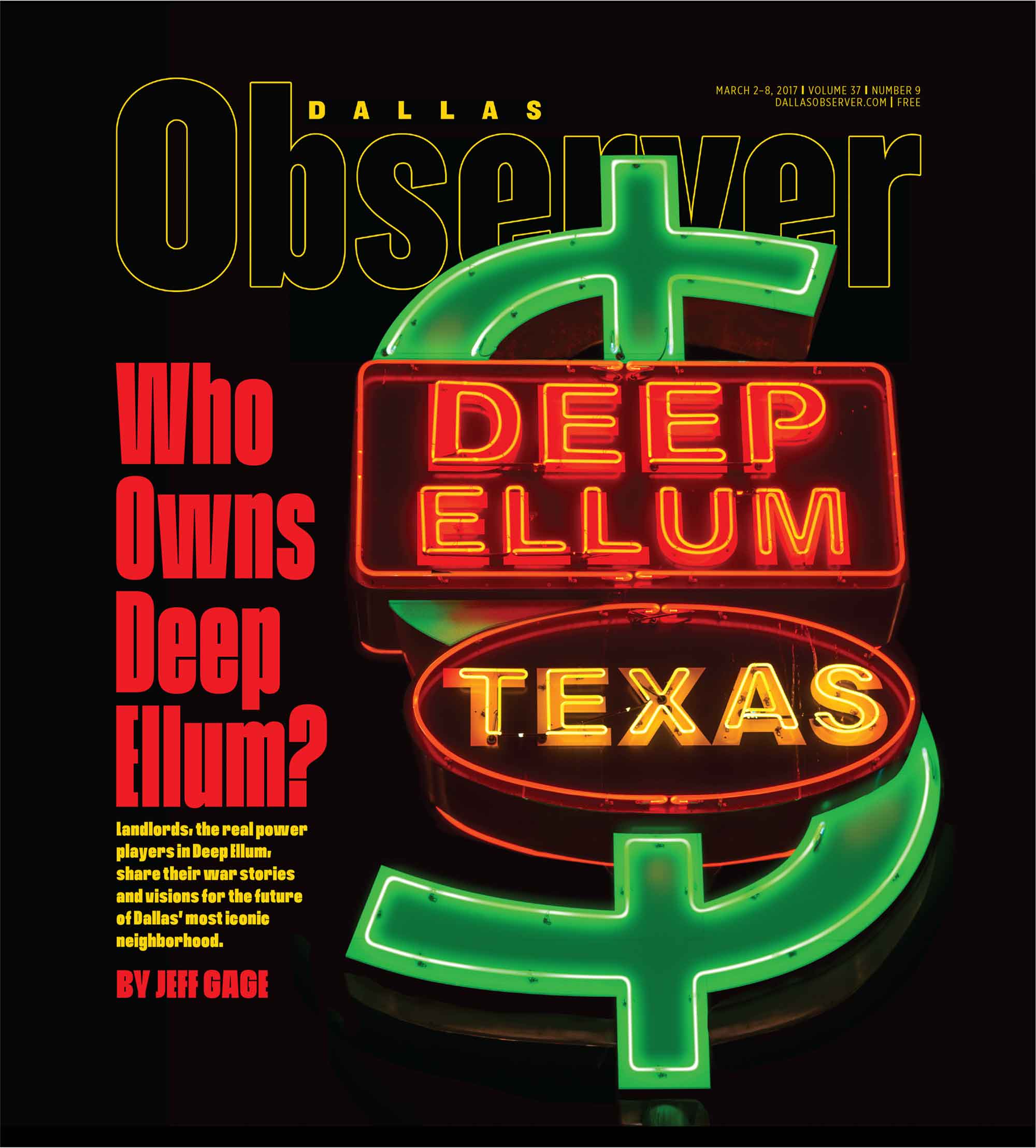 Description
Writer Jeff Gage dives into who's who in venue ownership in Dallas' gritty entertainment district, Deep Ellum. To illustrate this, I wanted to do something clever and fun, so I turned to Justin Metz to make my alternative reality for the classic arrow to Deep Ellum sign into a dollar sign. I asked local photographer Brian Maschino to snap a few good shots of the original signage so that Justin could use his photoshop and 3D rendering tools to create the new signage.
Photography by Brian Maschino // Photoillustration by Justin Metz // Art Direction & Design: Sarah Schumacher
Read the whole story here