The Dallas Summer Drinking Guide
Dallas Observer, June 15, 2017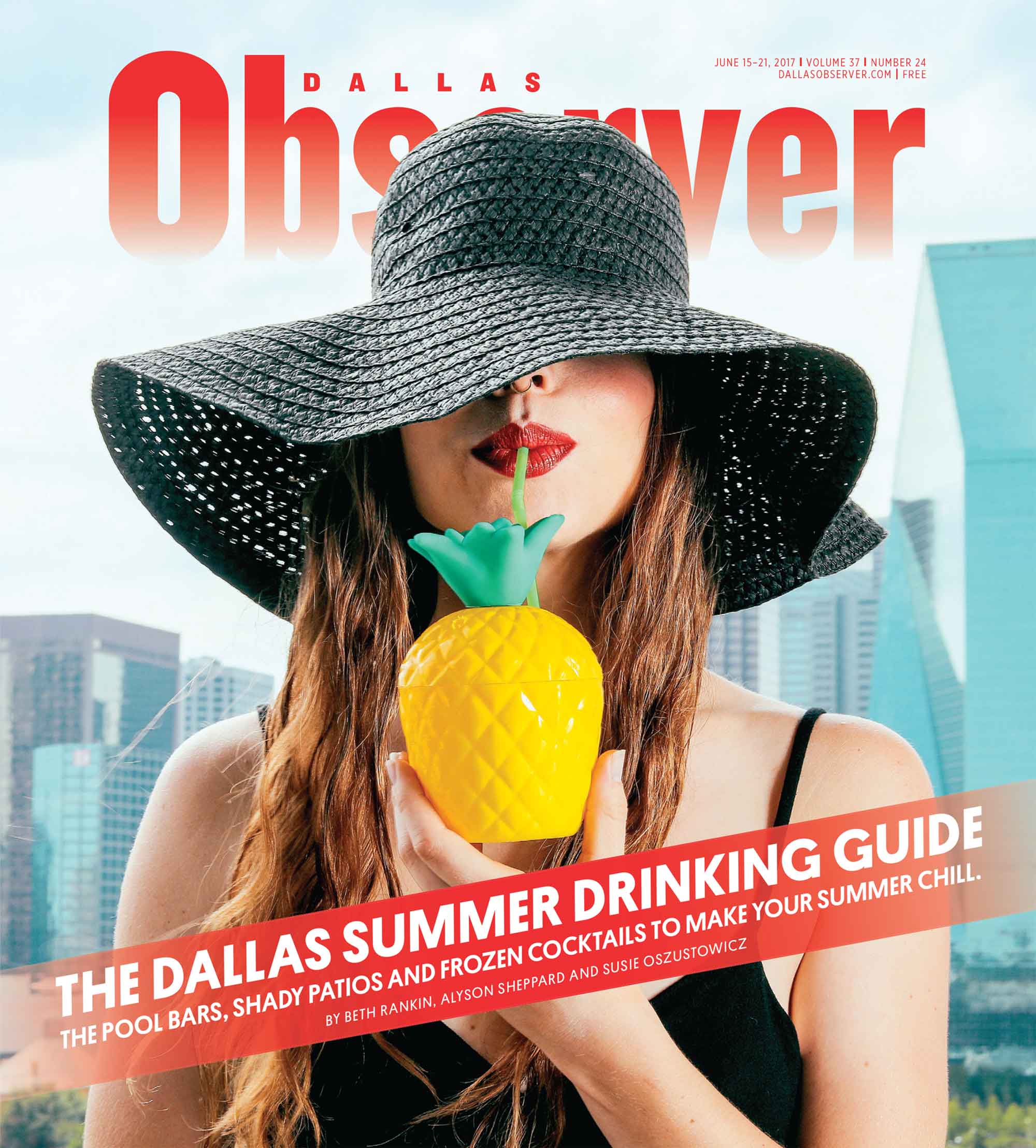 Description
Editor Beth Rankin and her team scoured Dallas for the best patios, pool decks, cocktails and frozen piña coladas for the summer of 2017. I hired photographer Kathy Tran who scouted some models for a poolside rooftop photoshoot. I had the idea to make the cover image a poppy graphic photo that screamed chic relaxation. The feature had a lot of data points that I used graphics to explain each location's ammenities.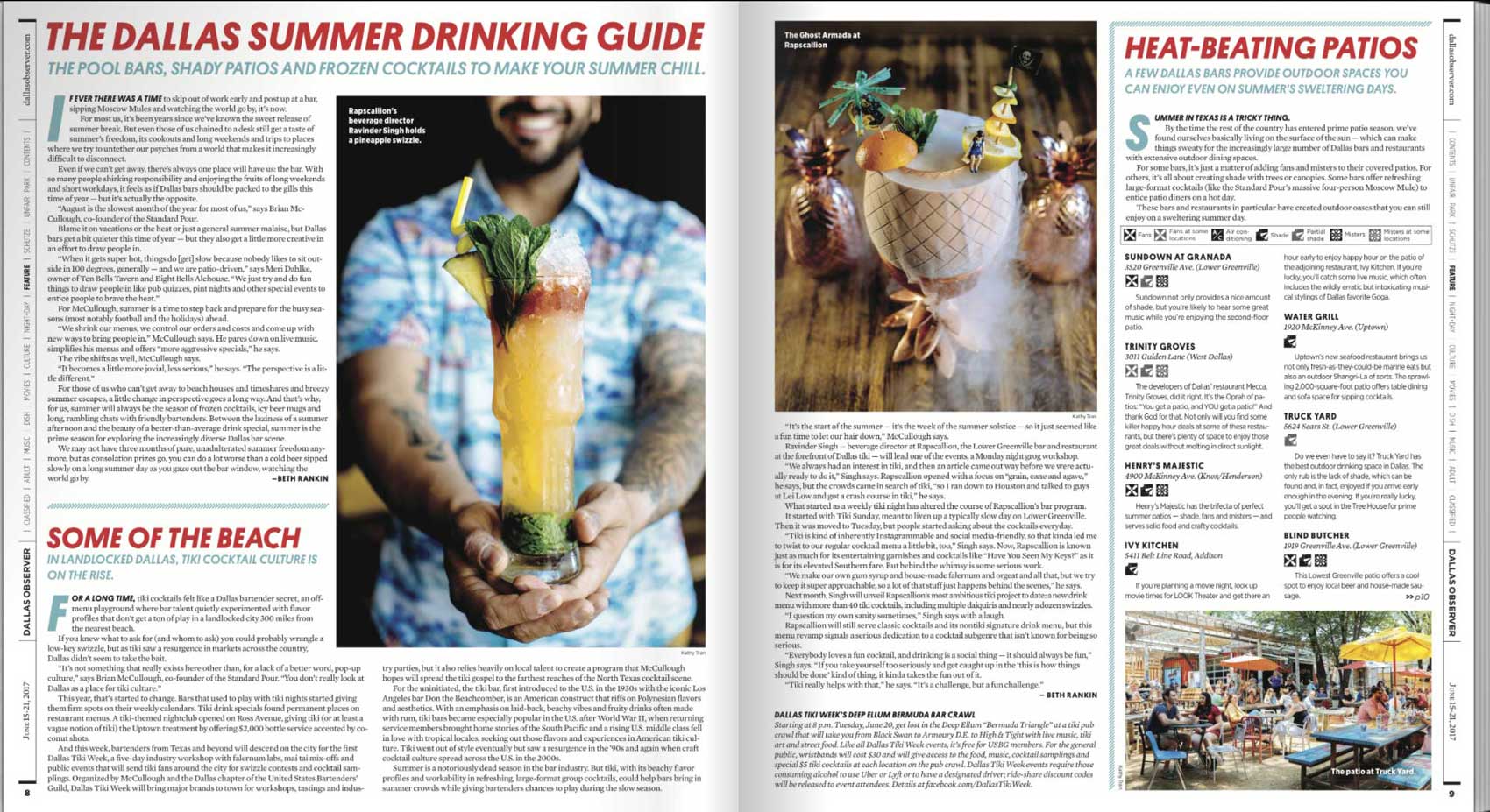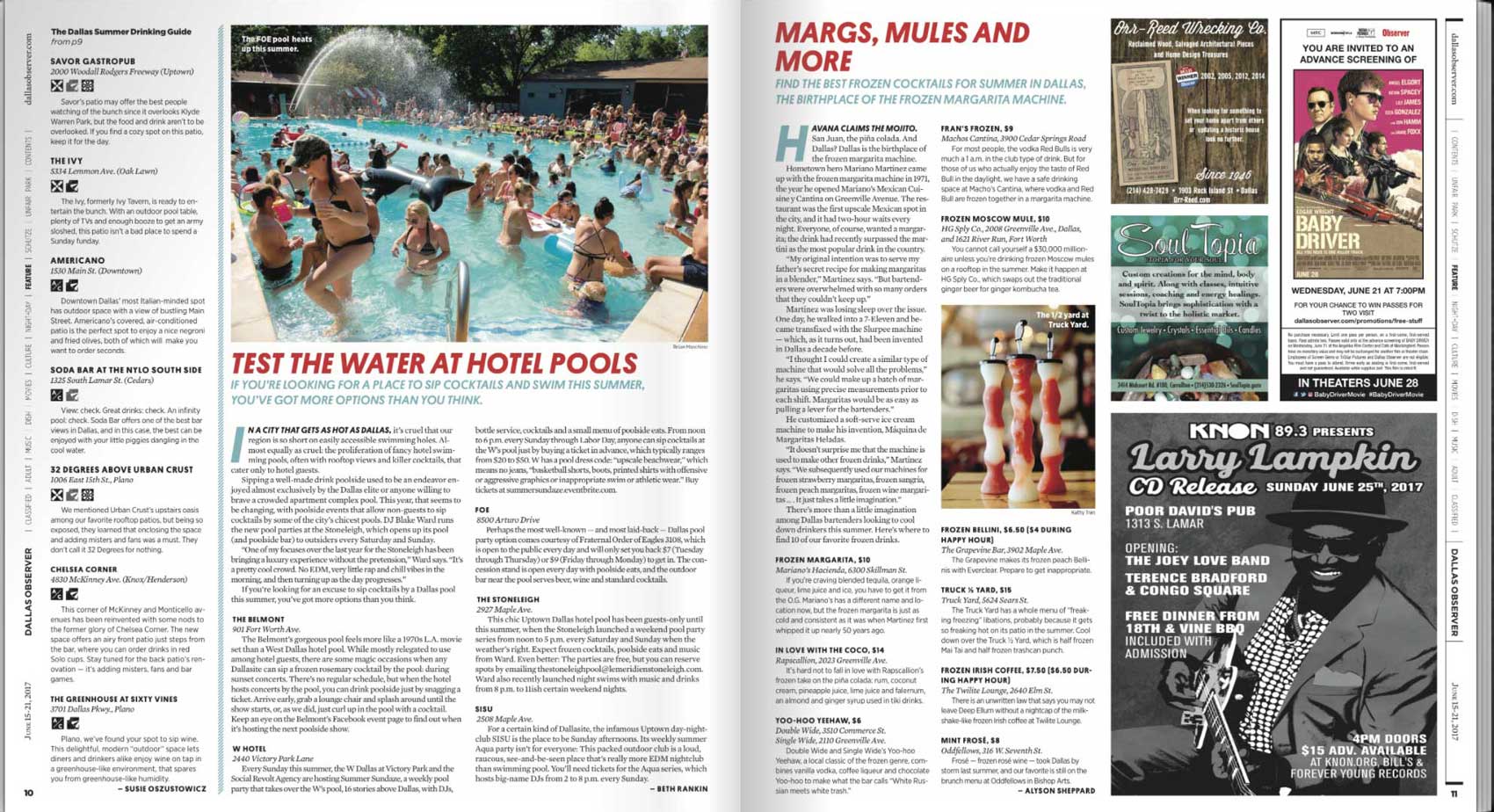 Photography by Kathy Tran // Art direction & design: Sarah Schumacher
Read the whole issue here.