The Future of Dallas Burgers
Dallas Observer, May 2, 2019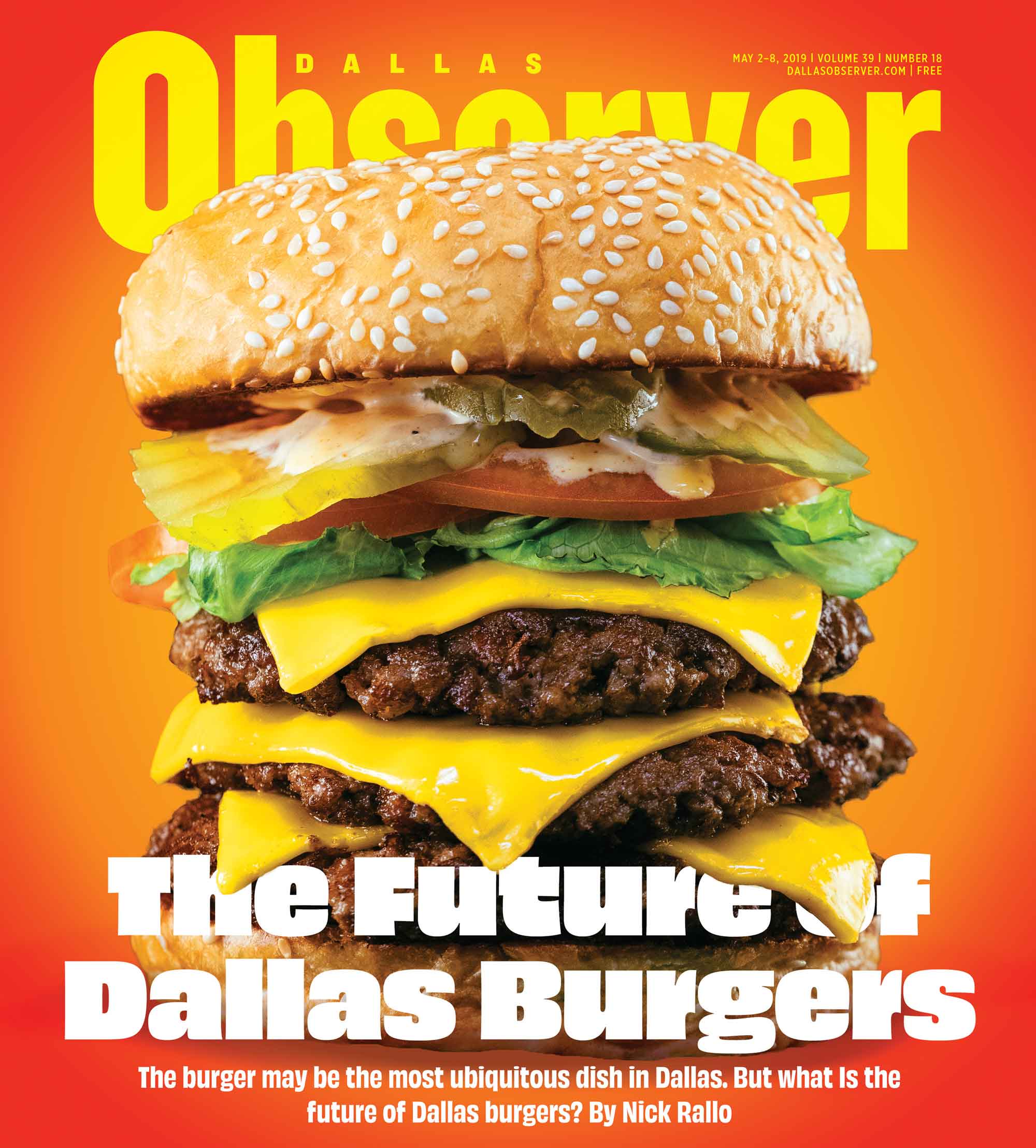 Description
In May 2019, Food writer Nick Rallo took a close look at Dallas' meatiest offerings — what is the current state of the Texas burger and where is it headed? Photographer Kathy Tran and food stylist Daniel Rockey had a lot of fun making these meat towers look beautiful enough to eat.
Cover & feature photography by Kathy Tran // Art direction & design: Sarah Schumacher
Read the whole story here.